Explore LebenTech Innovative Solutions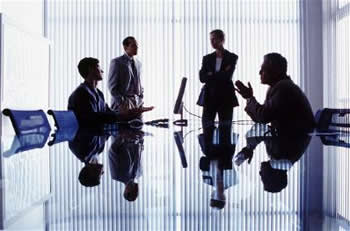 LebenTech brings together the strengths of talents, innovation, and technology to provide pragmatic and cost effective engineering services, complete and accurate solutions that delivers pre-determine and tangible results to our customers. Our approach is simple the results are outstanding.
Our philosophy is that by developing actionable innovative solutions for your engineering problems you gain competitive advantages and success.
To ensure consistency in our services, we apply strategies that incorporate principles of accepted and proven design, quality, reliability, manufacturing and safety standards and development methods, that assure adequate level of reliability, ensure manufacturing operation is optimized and product operates safely.
The company provides professional contract engineering and consultation services at affordable costs which our competitors have difficulty matching. To this end we staff a cadre of talented, result oriented and high-end RAMS engineers, manufacturing engineers and design engineers upon the event the need for additional support arises in these areas of specialization.
Our company responds to the technical needs of its clients with an initial assessment of their technical requirements, followed by collaboration of talent, innovation, and technology to provide practical value-addedsolutions. This website is part of our testament of being able to deliver to you a wide range of services just to find the appropriate one for your company.
Our contract and consulting services spans the spectrum of reliability and maintainability engineering, manufacturing engineering and advanced quality engineering. The range of our capabilities allows us to serve clients in a variety of industries including: aerospace, medical device, consumer products, pharmaceutical and automotive applications. In general we provide engineers who are skilled in product support, and process development.
We encourage you to select LebenTech as your technology partner. This alliance will serve to establish mutual relationship with your company, and enable us to facilitate solutions that meet excellence in quality, reliability, manufacturing process, delivery and responsiveness.
Our commitment to developing innovative solutions and accurate responsiveness to project requirements help realize company goals and objectives as well as meet official departmental standards. 
At LebenTech our focus involves a systematic methodological approach that requires application of associated technologies to provide innovative engineering solutions for specific problems. We know that success is driven by results.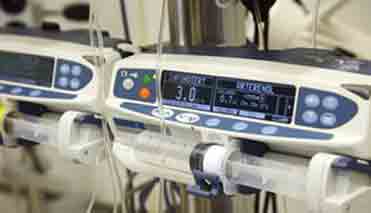 Whether your requirements involve product, process or technology, we help you reduce warranty cost, generate increase in revenue, optimized product design, reduce operating cost, and improve customer loyalty. Our highest priority is customer satisfaction.
We provide global consulting and contract service. LebenTech helps clients evaluate and manage product reliability requirements and manufacturing capabilities. Our comprehensive strategy will adequately support your design, reliability, maintainability and manufacturing engineering needs. 
At LIS, talented and highly capable professionals provide innovative solutions for success in various high technology applications. We provide complete engineering services that help companies realize lateral requirements. 
We complement our client's capabilities by providing consulting services resulting in innovative analytical solutions, recommendations and competitive advantages.
For organization designated as customer, we help:
Develop, coordinate, conduct exceptional reliability studies including evaluation of engineering design concepts and design of experiment [DOE] constructs.
Define reliability requirements imposed on suppliers.
Evaluate and analyze product reliability and maintainability.
Recommend strategic approaches for supplier selection.
Evaluate data associated with field returns and perform warranty analysis.
Develop robust and reliable product design to enhance manufacturability.
Design assessment tests for: reliability, identifying failure and causes of failure, recommending solutions.
For organization serving as a supplier, we help:
Develop tailored reliability and or maintainability program to achieve customer and government agency requirements.
Analyze, define and document customer reliability and maintainability requirements.
Provide solutions for reliability and quality related problems.
Evaluate and analyze product reliability and maintainability.
Clients to understand their customer's reliability and maintainability requirements.
Recommend design or test methods for achieving desired product reliability levels.
Create and analyze designs to ascertain capability confidence regarding their performance, reliability, safety and durability.
Design and plan reliability verification tests and participate in demonstration tests that provide assurance both designs and products are reliable and durable in service.
Evaluate, select, and implement the most appropriate technology for company requirements.
Our consulting services enable our clients to implement lasting change in their business operations from a reactive mode of reliability management to a proactive preventative mode of reliability management. We remain competitive by offering our clients flexible cost and by improving consulting solutions through innovation.
We apply practical approach that helps your organization focus on the most important element of RAM program requirement. Our engineering services provide our clients the benefit of a dedicated engineering function at affordable cost.

We provide complete solutions for your reliability, manufacturing and quality needs through proven methods and technical capability embodied in highly qualified consultants who truly understands robust design, manufacturing optimization and conformance to requirements.