President's Message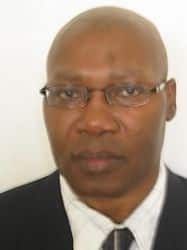 In this dynamic world where technology has advanced so significantly robust design, reliability, cost reduction, and profit assume significant dominance in engineering decisions that impact organization's success and viability. Our proficient team of engineers understands the significance of these important decisions and business goals. LebenTech commit to provide the best in class portfolio of services.
Our success resolves around investment in people with the right talent, able to be creative in the application of their experience, and in the selection of the appropriate technology that culminates in an organized actionable practical engineering solution. We provide the best value for our clients and help to achieve predictable success. We are passionate about creating unique solutions to meet our customer's objectives and exceed their expectations. 
Our culture of excellence and our reputation are built on a commitment to the highest standards of quality and respect for satisfying our customer's technical engineering requirements. We are a leading provider of pragmatic engineering solutions with special expertise in reliability and manufacturing engineering.
LebenTech attracts consultants with great minds. We insist on high values: integrity, trust, and ethics. The pillars of our business model are our consultants, our flexible cost structure, our loyal customers and technology partnership. The foundation and cornerstone of our continued success is innovation. We consistently drive innovation through our expertise and capabilities.
Our consultants have the unique ability to assess the client's manufacturing, reliability, and maintenance capabilities, match these inherent capabilities against company's goals, and develop exclusive, practical and comprehensive engineering solutions.
LebenTech is proud of our talented consultants who nurture innovation, strategic thinking, problem solving, creativity, fully appreciating the value of research capabilities. We are committed to maintaining the best trained and most knowledgeable technical consultants in the industry, therefore ongoing learning and continuous professional education are the way of life at LebenTech. We strive to offer excellent services with an overall goal for our clients achieving world class competitive advantages.
On this website we state our functions. Overall, we provide contract and consulting services on a local, national and global basis for specific skill sets and disciplines. To this end we staff a cadre of talented and high-end capability driven manufacturing engineers, RAMS engineers and design engineers upon the event the need for additional support arises in these areas of specialization.
We unhesitatingly acknowledge our achievement and success due mainly to our customers as well as our willingness to go the extra mile to ensure they are satisfied. We are unrelenting in our efforts while developing innovative solutions for success that ensures our customer's needs are fulfilled.
We appreciate your interest in our company and look forward to developing a partnership with your organization. We are motivated to provide comprehensive support that is affordable and accessible to all our technology partners.
We encourage you to review this website for further pertinent information regarding our demonstrated capabilities. Thanks for your time and consideration, and do not hesitate to contact us next time you have technical requirements.
Lennox S. Bennett,
President.