Medical Device Verification and Validation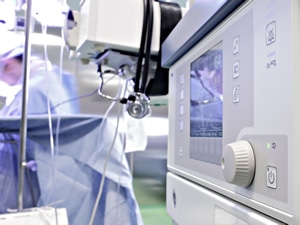 Medical device business has also become highly regulated and regulators today expect these devices to perform to a high level. The process of bringing a new medical device to market has a number of important milestones.
In addition to designing a good product, it is important to anticipate many of the requirements that will allow you to introduce it successfully.
Production testing of medical device must have compliant procedures that verify conformance to functional specification requirements. Our consultant develops compliant procedure that verifies that the medical device can perform as intended in its operating environment.
Validation of medical devices is mandated within the; FDA 21 CFR part 820. These form part of the Quality System Regulations established by the U.S. Food and Drug Administration (FDA) to direct Medical Device manufacturers and ensure that their products consistently meet applicable requirements and specifications.
Irrespective of where you are in the process, whether this is your first medical device to market or you are involved in the management of an extensive product line, LebenTech can help ease your validation, reliability testing, and quality assurance burdens, allowing you to focus your time and resources on achieving your future business goals.
During the validation and verification stage, LebenTech can help you to:
Identify testing standards and requirements for your technology
Implement risk management and design validation processes and procedures
Develop and implement systems and procedures to document design history process
LebenTech Key Capabilities
Our IQ, OQ, and PQ approach produces the thorough audit trail needed to meet internal and external validation requirements

Developing detailed documented test protocols that serves to provide a means for confirmation of proper installation and operation of device

Special engineering and statistical analysis that provides confidence in capabilities and performance outcomes
Confidently performing engineering risk and reliability assessment that ensures your equipment will operate reliably over time

Developing and implementing hardware reliability and maintainability program plan that provides guidance for performance verification and validation activities

Developing and implementing reliability and maintainability program plan for medical device software that provides guidance to ensure program logic will execute desired function without introducing any logical ambiguities and uncertainties that can lead to unsafe conditions
In today's medical device regulated world, dependable equipment and reliability stands as an ultimate characteristic of quality. Successful device performance requires a systematic path to creation of consistent and reliable product that meets specification requirements. LebenTech is capable of both defining and implementing a Design for Reliability (DFR) process. The process includes developing devices that are reliable and will not induce harm to patients, users or maintainers.
Our experts have hands-on working knowledge of various industry standards that includes: IEC 61025, IEC 61508, IEC 14971 and IEC 60812 for risk assessment; IEC 13485 for Quality Management System, A1AA93 and IEC 62304 – 2006-05 for software reliability; IPC 9592A, IEC 1014 and IEC 1164 to support reliability testing, ANSI/AAMI HE-75 for Human Factors Engineering and IEC 513, IEC 60601-2-22, IEC 60825-1: 2007-03, ANSI Z136.1 – 2007, 21 CRF 1040.10 and 21 CFR 1040.11 for safety assessment.
Our consultants assist companies in the development of world class medical devices that are required to be in compliance with defined requirements, standards or regulations.