Why Choose LebenTech as your Engineering Consultant?
LebenTech is uniquely qualified to deliver innovative engineering solutions at an affordable cost. In our consulting service we provide the best flexible cost in the industry. Every member of the team has at least a four year degree in engineering. Our initial consultation and evaluation serves to answer two questions: Can we help you? And is our cost and schedule estimate compatible with your budget and timing.
Making the Business Value of Consulting Affordable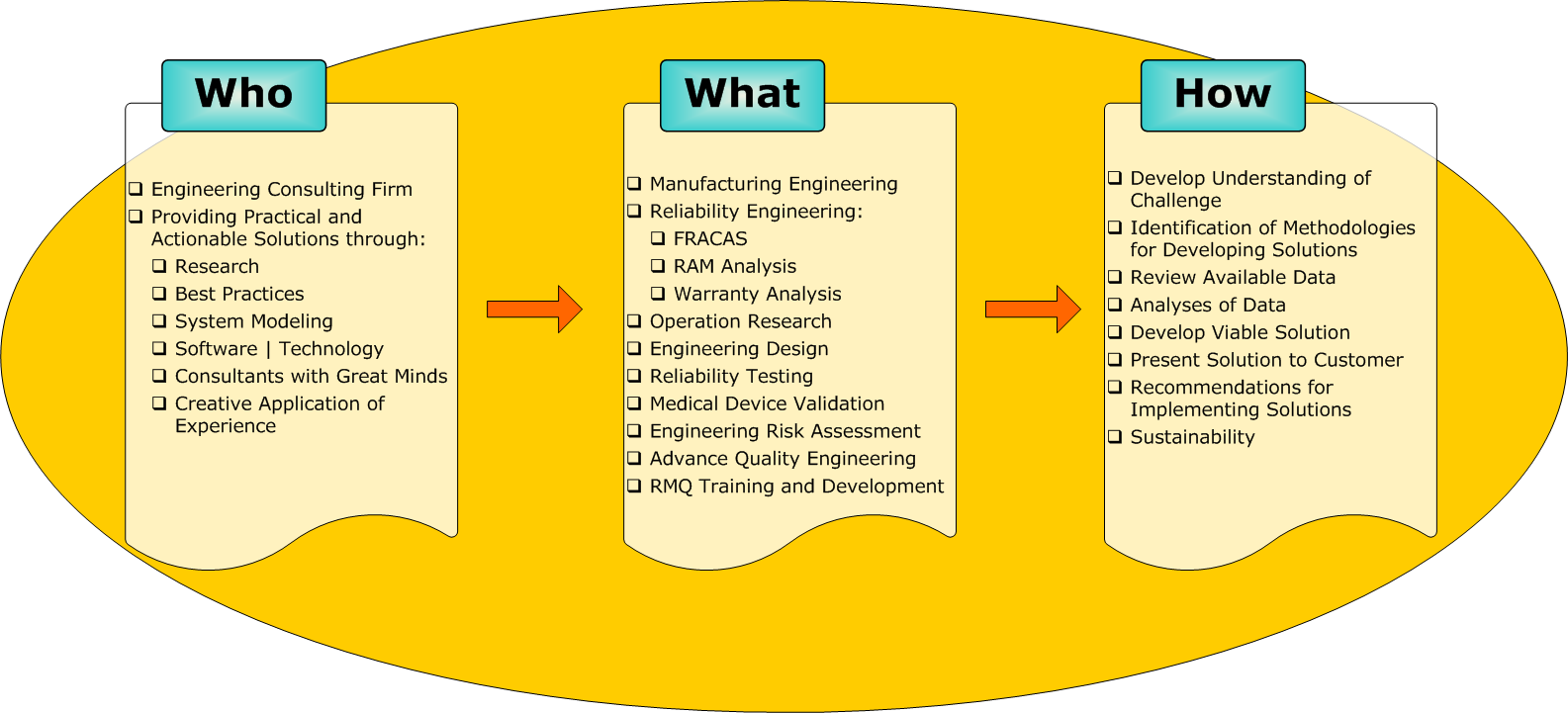 We augment your existing team with seasoned practitioners for specialized short or long term engagements. LebenTech offers a distinctive systematic approach to problem definition and evaluation that supports the development of innovative solutions that will enhance specific business objectives as it relates to product development, process improvement, product robustness and product reliability. Competitive advantages includes:
Consultants have the capabilities and the flexibility to develop pragmatic solutions in a broad spectrum of disciplines.

Our engineering services provide new and existing clients the benefit of a dedicated engineering function at affordable cost.

We provide unmatched consulting services at unbeatable prices. The company charge for the work we perform, no hidden costs.

Our engineers provide practical innovative solutions that improve your organization's ability to produce reliable products.

Our competent consultants are a strong team that has excellent and exceptional engineering research capability.

We apply a practical approach that helps your organization focus on the most important elements of RAM program requirements.

We train, provides information to enhance your staff knowledge and we leave something behind, a more competent team member.
Our team knows exactly what should be done to ensure your engineering challenges and requirements are met. We have the flexibility to accommodate short and long term assignments.
LIS consulting service is staffed with professional trained and experience personnel who provides an objective analysis and effective solutions that ensure manufacturing processes are agile and products are robust. Where applicable statistical and reliability analyses are performed using, Relex, Reliasoft, JMP, MINITAB, FMEA Pro-6, and ITEM software products. 
We also use whatever software package you have available for performing reliability or manufacturing analysis. Our team provides you with the experience and knowledge using LebenTech best practices to maximize the benefits derived from your manufacturing, quality, reliability and maintainability program.
Our Value to Customers
We empower our clients to develop robust products with exceptional quality performance.

We are committed to providing the best in class portfolio of flexible, responsive, reliable, and agile services.

We drive innovation through our expertise, capabilities and technologies that help organizations optimize their return on investment.

We are committed to flexible and affordable costing to all our clients.

We help our clients improve their financial performance through reliability excellence.

Our engineers develop solutions that are deliberately based on extensive engineering analysis; strategic research effort and typically culminates in competitive advantages for our clients.

We augment our client's team with engineers of great minds to deliver Accurate Results! The First Time! And Every Time!
What does LebenTech brings to your business 
Unmatched quality of service and agile response associated with flexible and the most economical cost.

Recognized and dedicated expertise in end-to-end solutions for complex systems and manufacturing process.

Agile and multi-discipline development and support team with great minds who can readily integrated with your team.

Consultants with experience and knowledge of utilizing methodologies that can reduce your project's overall risks and cost.

In-house experts to collaborate with your team, using dedicated and proven tools to accomplish design goals effectively and efficiently.
Data, estimates and solutions are generated with attention to detail and are subjected to debate among project team and staff to test their accuracy and validity. Depending on your needs, requirements, challenges, and requests, we will create a dedicated team that is capable of executing your entire project.