Staff
Igor Gendlin, M.S.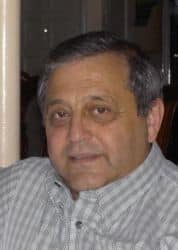 Igor has 40 years experience cumulatively in mechanical engineering, design engineering, manufacturing and quality engineering. He has worked in the capacity of Sr. Mechanical Engineer with Quantachrome Instruments, Cues, Inc and Kearfott Guidance & Navigation Corporation, Hamilton-Sundstrand. He also worked as a design engineer with Kaiser Electroprecision, Live TV and Malishev Enterprise where he has extensive experience in the designing of a variety of mechanical and electro-mechanical systems. 
His experience spans across the following industries: aviation, aerospace, consumer products, electronics manufacturing, communication and manufacturing. Igor addresses design issues relating to design for robustness, evaluation of parametric design for manufacturability, and optimization of parametric design. 
He is a senior consultant of LebenTech Innovative Solutions, Inc where he assisted companies in prototype design, fixture design, electronic packaging design, and hydraulic system and components development. His areas of expertise include design of industrial equipment, prototype design, failure analysis, stress and dimensional tolerance analysis. 
Credentials and Professional Honors
M.S., Mechanical Engineering, Kharkov State Pyrotechnical University, 1970

B.S., Manufacturing Engineering, Kharkov Mechanical College, 1964