Staff
Lennox S. Bennett, M.S.

Sr. Reliability Consultant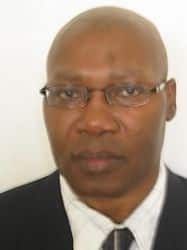 Lennox has 20 years experience cumulatively in engineering, management and teaching. His experience spans across the following industries: education, medical device, consumer products, defense, printing and manufacturing. As a teacher he has developed specialized courses in mechanical engineering graphics and manufacturing process applications.
Lennox addresses engineering issues relating to design for maintainability, design for reliability, robust design, product and process development. He has performed reliability, manufacturing and maintainability analysis. These analyses include, Weibull, FTA, productivity evaluation, reliability growth, and manufacturing systems analysis involving different types of products and processes.
His research includes the application of statistical methods and fuzzy logics to develop a rank classification system for PFMEA applicable to PCB Assembly. He is the president and lead consultant of LebenTech Innovative Solutions, Inc where he assisted companies in reliability and manufacturing optimization, application of statistical methods to reduce variations and improve quality and productivity.
His areas of expertise include reliability analysis, maintainability analysis, process development, design and analysis of experiment, modeling and analysis of manufacturing systems.
Credentials and Professional Honors
Six Sigma Certified, Sunbeam Products Inc, 2003
M.S., Industrial Engineering, California Polytechnic State University, 2000
Outstanding Graduate Thesis Award Nominee, CAL POLY, 1999
B.S., Manufacturing Engineering, University of Miami, 1996
Alpha Pi MU, University of Miami, 1996
Certificate, Industrial Management, Institute of Industrial Manager, 1987
Diploma, Industrial Technology, College of Arts Science & Technology, 1982